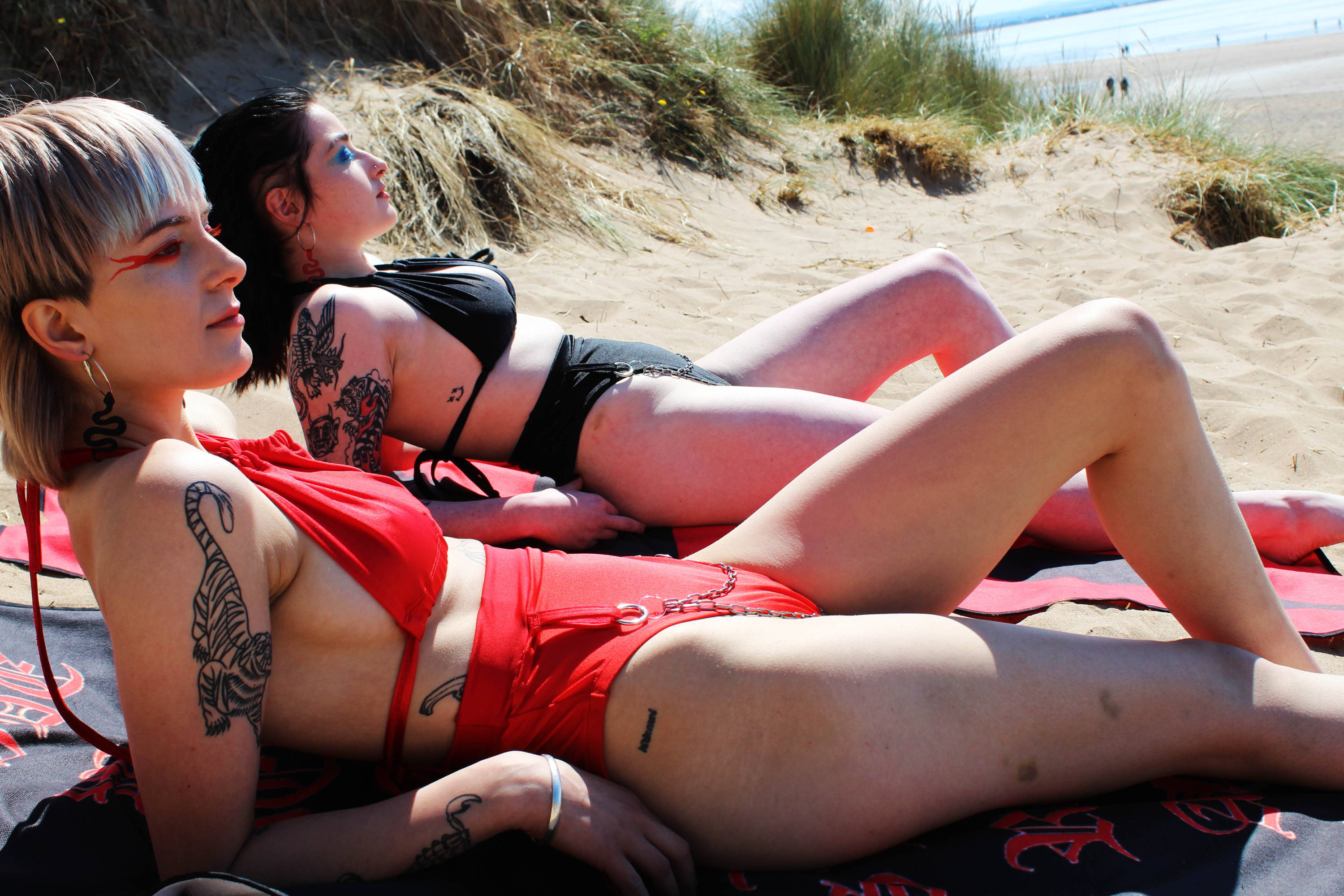 KENNEDY SS21 SWIMWEAR LOOKBOOK
With the UK deciding to have a rare heatwave it would have been rude to have not taken advantage and become inspired to create some hot af alternative bikini styles.
Hitting the beach with a resident KENNEDY gal (Indie) and newbie (Hannah), as well as our go to MUA (Yvonne), we turned a regular Monday morning in to a show for some of the beach goers.
Sporting our three new bikinis and snake hoop earrings, we turned a quiet Scottish beach in to our own little party.
High waisted bikini bottoms
Having shamefully watched 'The Dirt' for about the fifth time on Netflix since lockdown, our new bikini styles were very much Mötley Crüe inspired.
We're talking high waist styles, chains and rock n roll references throughout, to add to our two existing high cut swimsuit styles.
Plus size bikini options
And the other reason we opted for high waisted styles? We're an inclusive brand, which means every size deserves to wear the same style.
High waists are more flattering and create an hour glass shape, along with giving tummy control.
And, the adjustable straps on our bikini tops mean that you can frame your chest in whatever way you feel comfortable.
Whether you are a UK 6 or UK 30, we want all of our customers to be able to rock the exact same look, being plus size shouldn't stop that.
We like to think that we offer some of the best plus size one piece and two piece options for alternative styles.
Detachable chain belt
As well as an extended size range, we also think of versatility in our designs.
We know that everyone loves a good choker style, so that's why we've made the belt to the front of our bikini bottoms easily detachable so it can be multi purpose.
Simply push in your clip, un hook from the bikini and you've a choker ready to go, meaning your outfit can easily transition in to the night.
Chain used within our swimwear is guaranteed to be rust free, meaning it won't be affected by salt water or chlorine.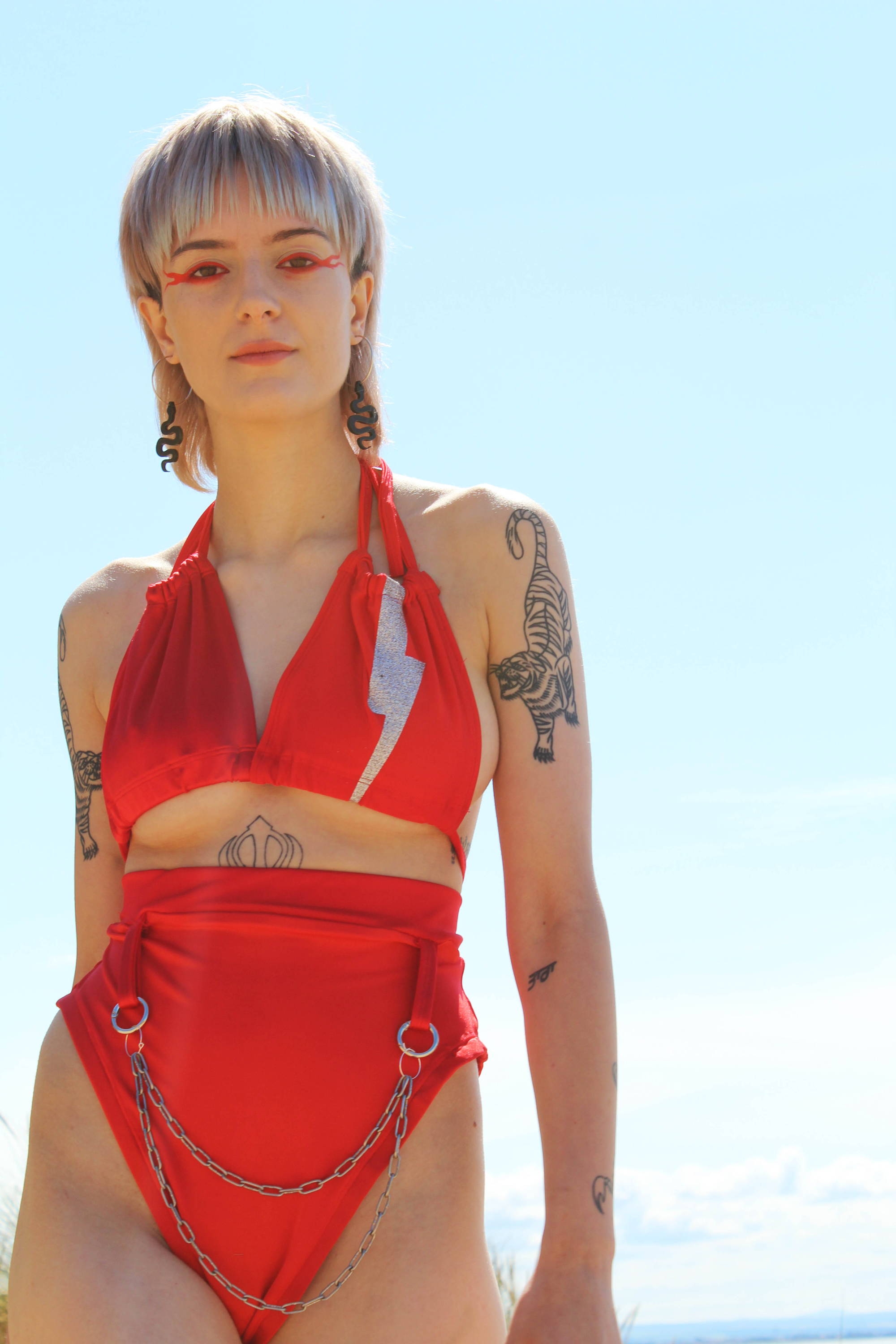 It's gonna be a hot goth summer
Our new bikini styles
Named under 'Aladdin Sane', 'Sheena' and 'Wild Child', each of our new bikini sets has their own style and identity.
'Aladdin Sane' red bikini top and bottoms
Named after our favourite icon, Bowie, this red bikini set features a glitter bolt motif as well as the signature chain belt of this collection.
'Sheena' black bikini top and bottoms
Who said goths can't enjoy summer? Named after The Ramones, this classic little black bikini ticks all the boxes for the classic rock n roll gal.
'Wild Child' zebra print bikini top and bottoms
They say go big or go home and you certainly won't go unnoticed in this signature 80s zebra print.
All bikini bottoms and tops are sold separately, available in sizes UK 6-30.
Offering relative coverage, our bikini and swimsuit looks are suited to the beach, pool or your favourite festival.
---
Swimwear Accessories
As well as an extended range of retro inspired sunglasses options, we also dropped our first batch of beach towels to pair up alongside our swimwear options.
100% cotton, these maxi size towels are not only practical but also Instagram worthy.
Buy now, Pay Later options
Feeling inspired? With our brand new site we can now offer later pay options through Klarna, meaning you can chose to pay for your basket in installments or at a later date to spread out your costs for the month.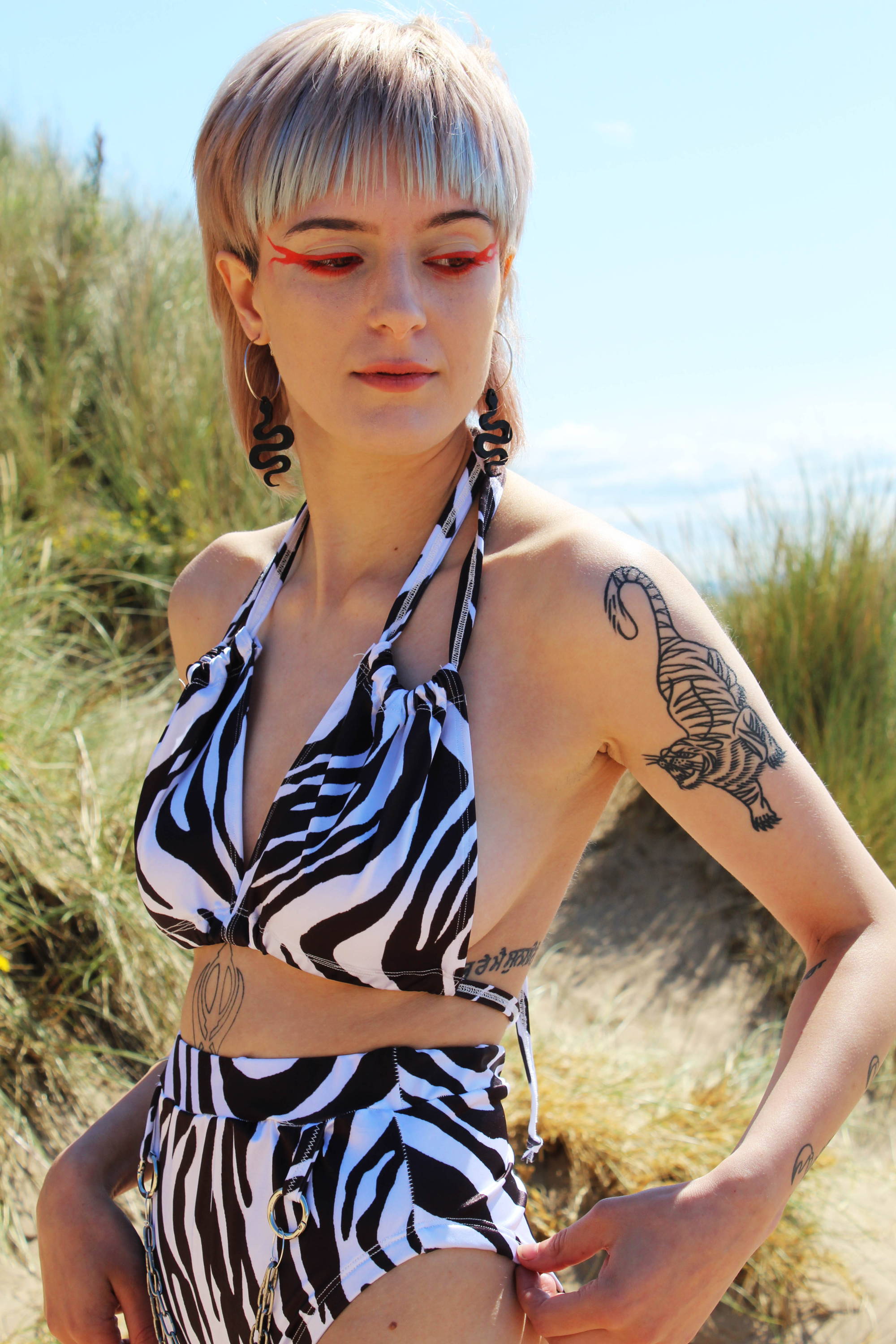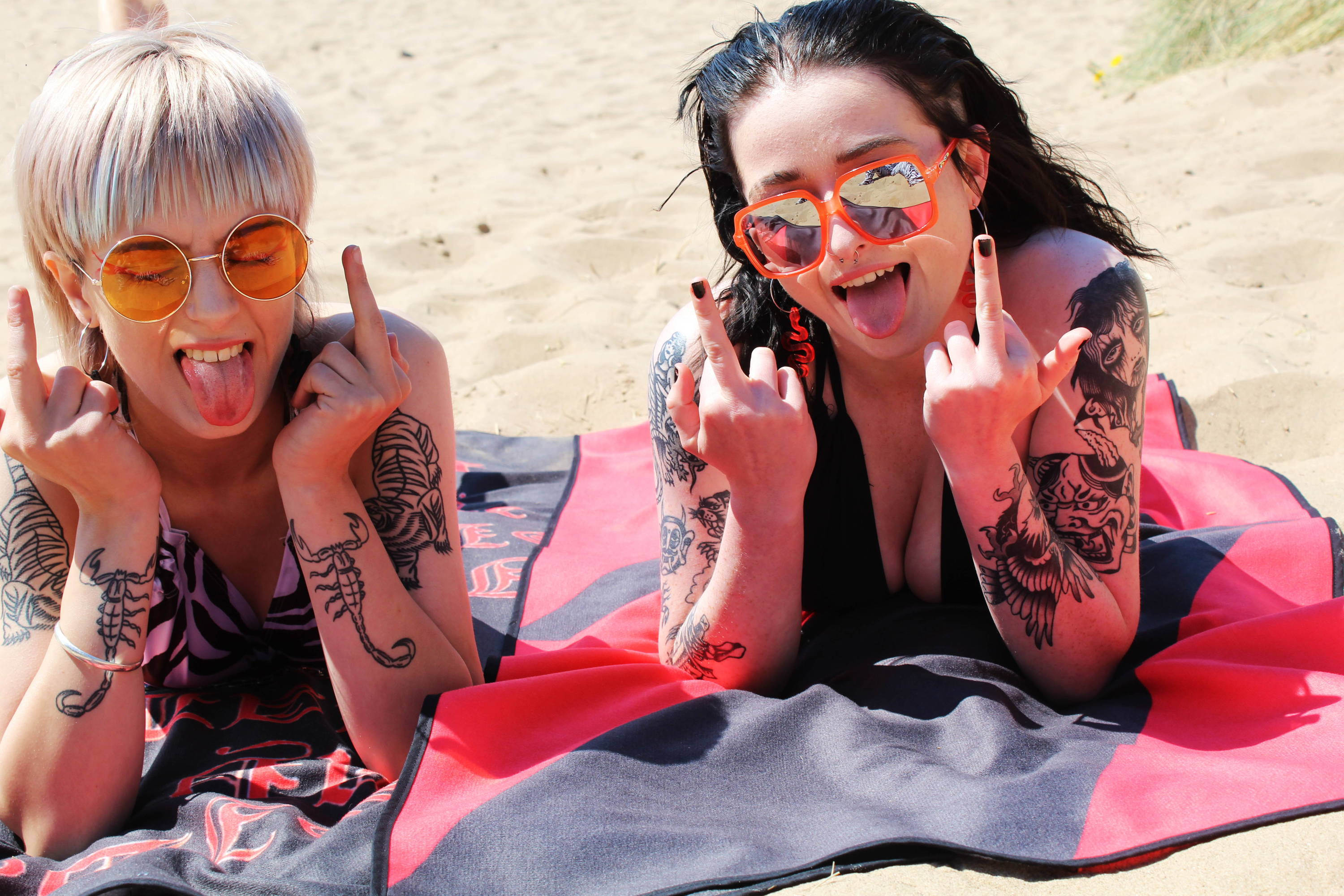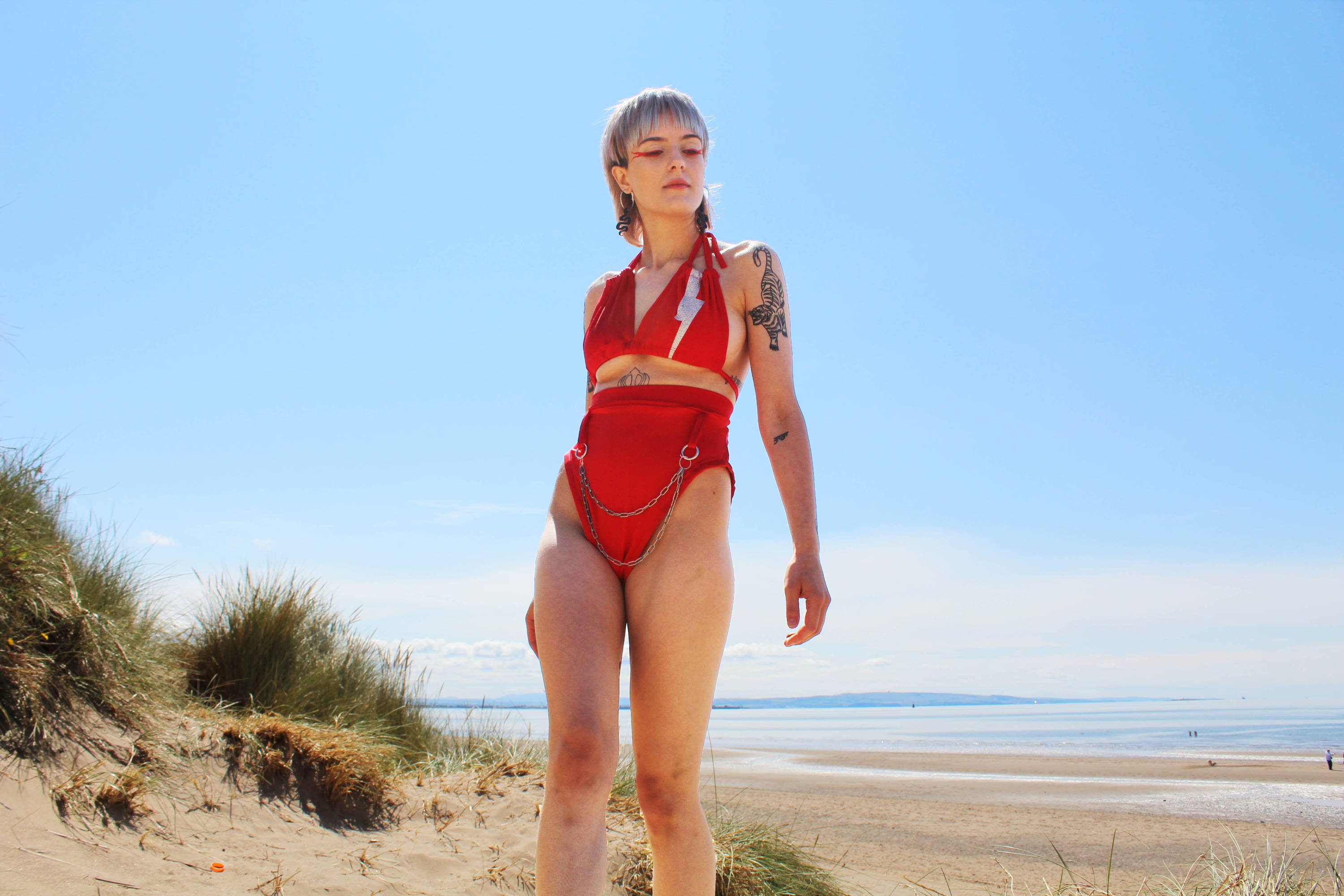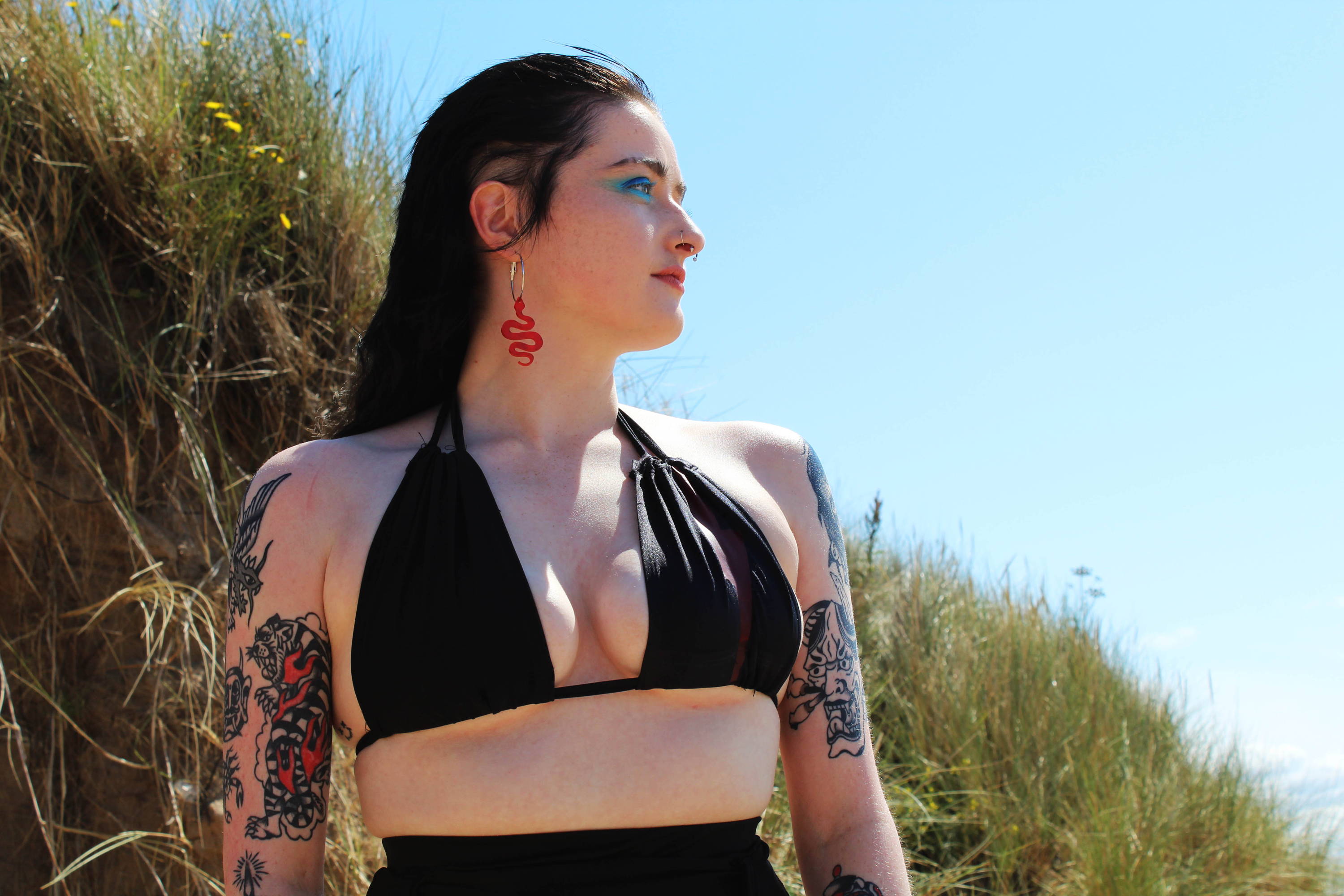 Plus size alternative models call out! We're looking to extend our model catalogue, particularly for plus size options. Role is not dependent on location or experience, please get in touch with us via email (hello@kennedy-design.net)